KYOTO TANGO CHIRIMEN WATCH
Yamatou Collaboration
LVB140
Wear the traditional beauty of Japan.
Kyoto Tango Chirimen a watch made in collaboration with 'Yamatou'.
A design that blends traditional Japanese techniques that have lasted for over 300 years with modern sensibilities.
A watch made in collaboration with "Yamafuji", a long-established manufacturer of Tango Chirimen in Kyoto.
In the Kamakura period (1185-1333), samurai liked the dark indigo color called "katsu-iro (褐色)". The origin of the color's name is that the character for "Katsu(勝つ)" was applied to it to make it a lucky color. It is a color closely associated with victory.
This color represents the eastern sky, which is illuminated by the moonlight as the moon rises.
This color is also used as a seasonal word in haiku and has a sense of tranquility and literary elegance.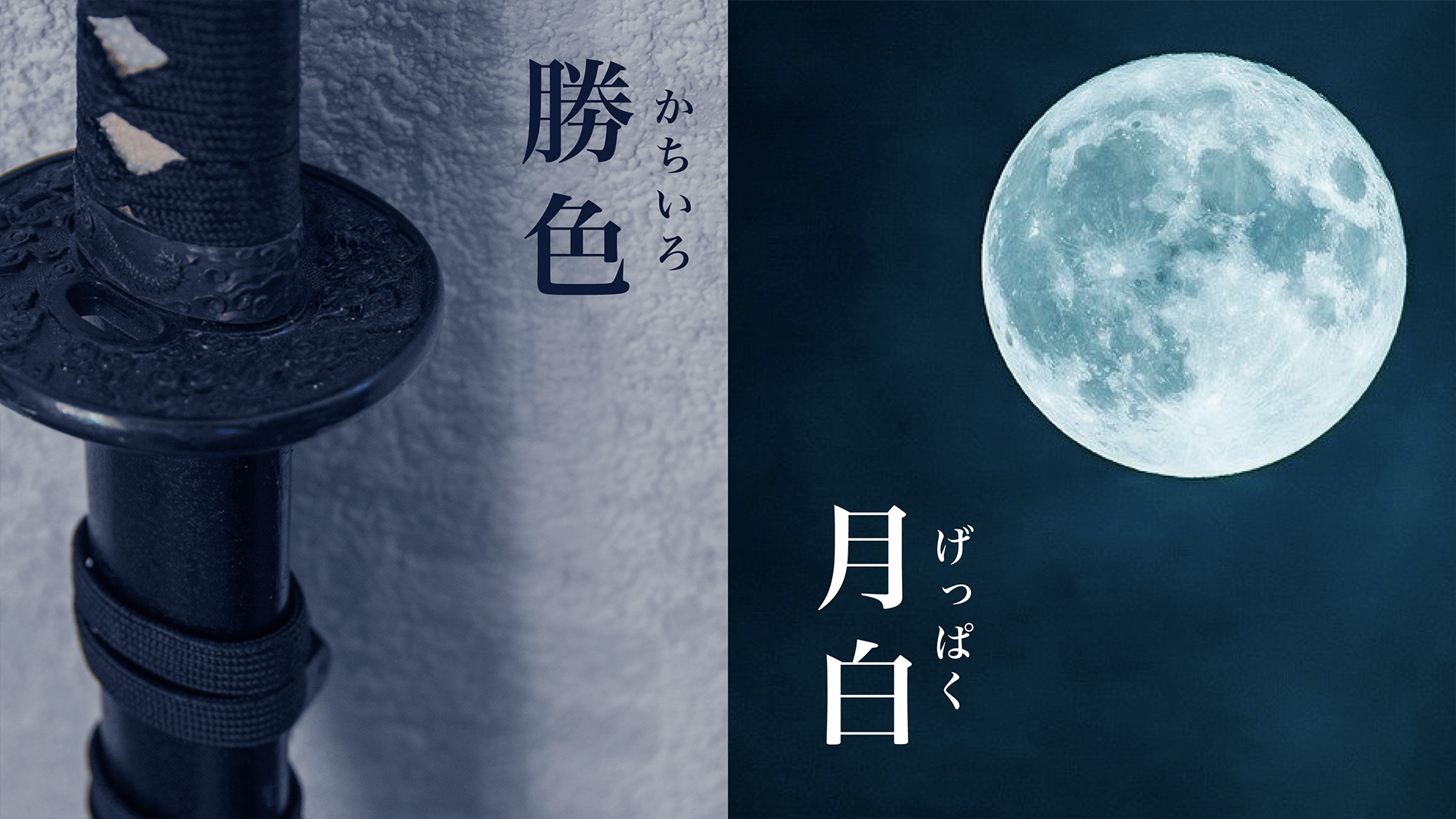 Tango is the largest silk weaving center in Japan.
The unique climate, with humid winds called "uranishi" blowing from autumn to winter was ideal for weaving raw silk, which is easily broken by drying.
Tango crepe has been used for luxurious kimonos since ancient times and is characterized by its uneven crease texture, which is resistant to wrinkles and has a supple and soft texture.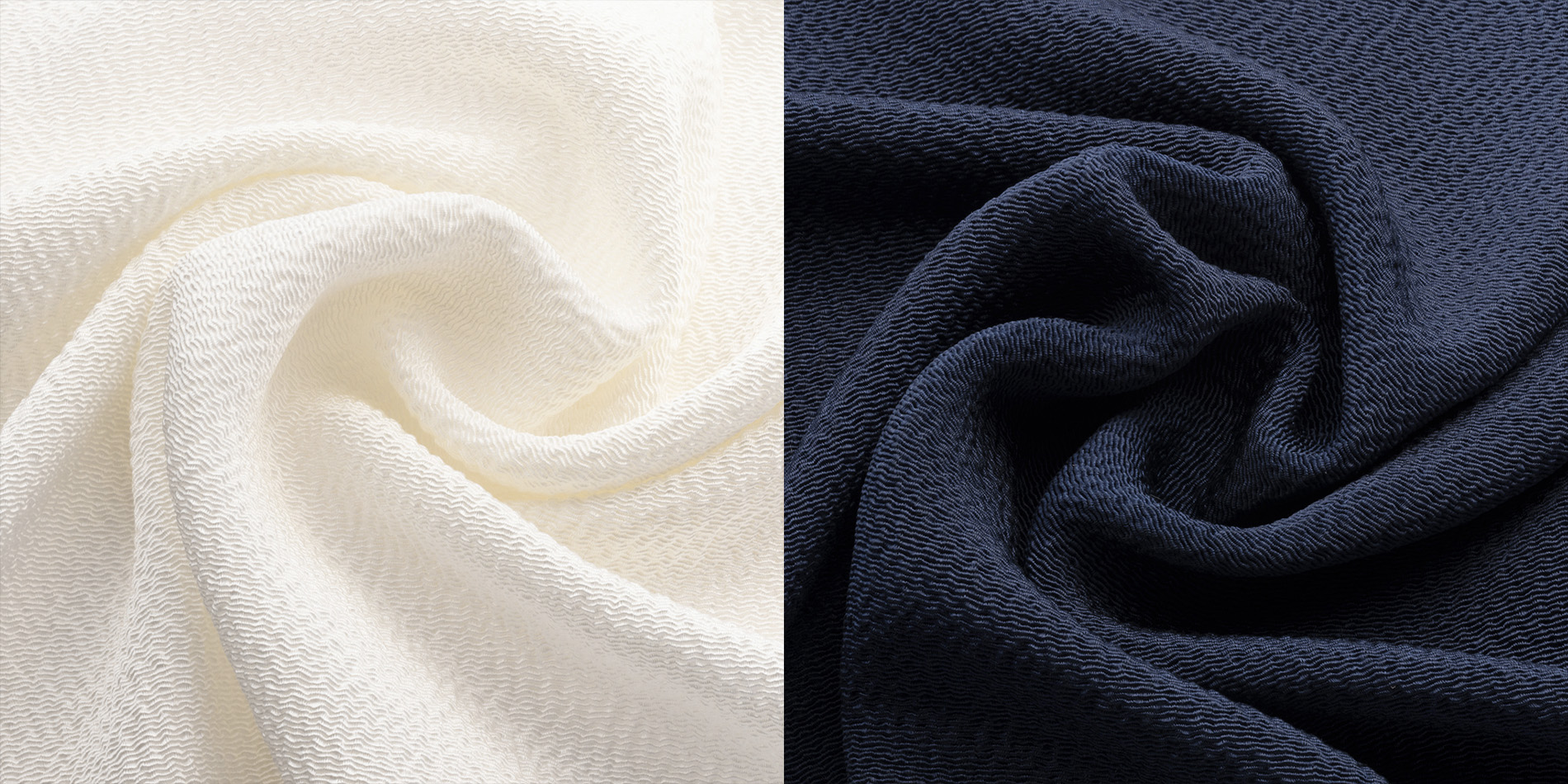 The crease of the crepe is woven with threads that are strongly twisted about 3,000 times per meter. When cleansed, the thread shrinks, the twists are reverted, and the resulting kinks are used to create the crease. The creases of crepe are created by alternately weaving right and left twisted threads.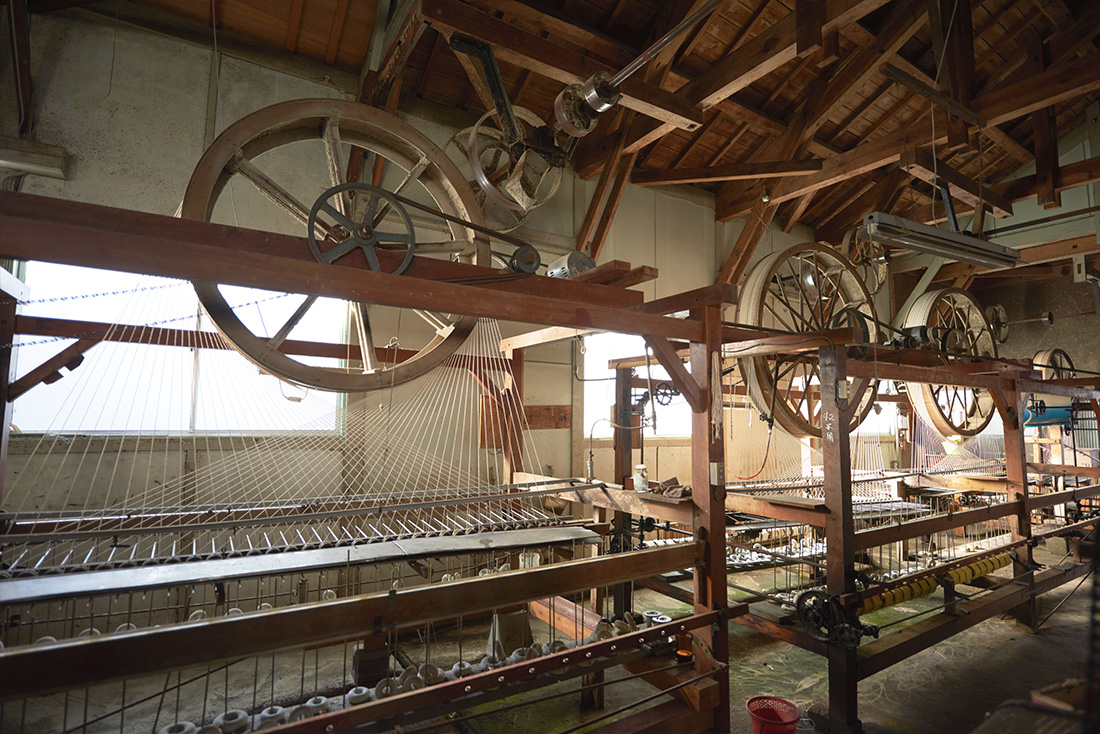 The dial inherits the Japanese minimalism and simplism. It is decorated with the Japanese traditional technique of "Kintsugi".
The gold lines are inspired by "Amanohashidate" in Tango, Kyoto, which is one of the three most scenic spots in Japan. It also appears in Japanese mythology.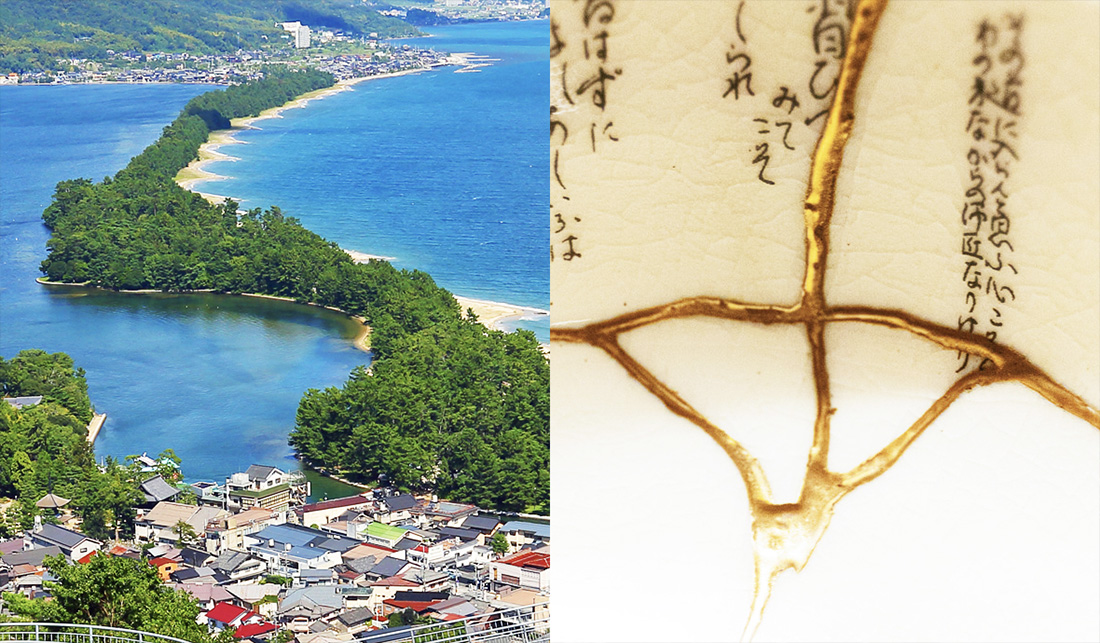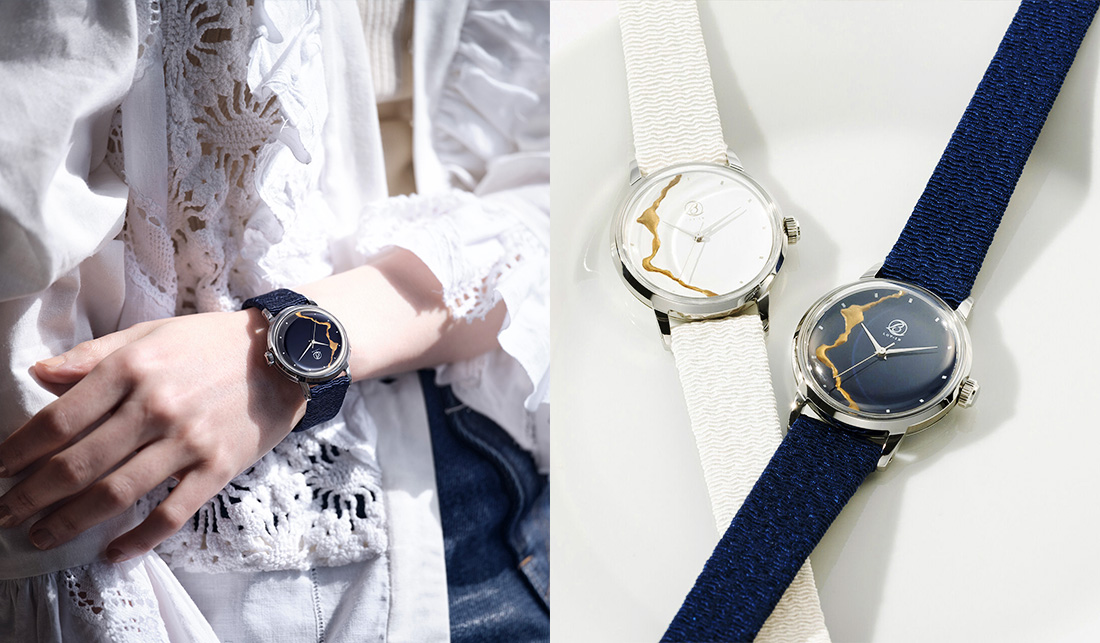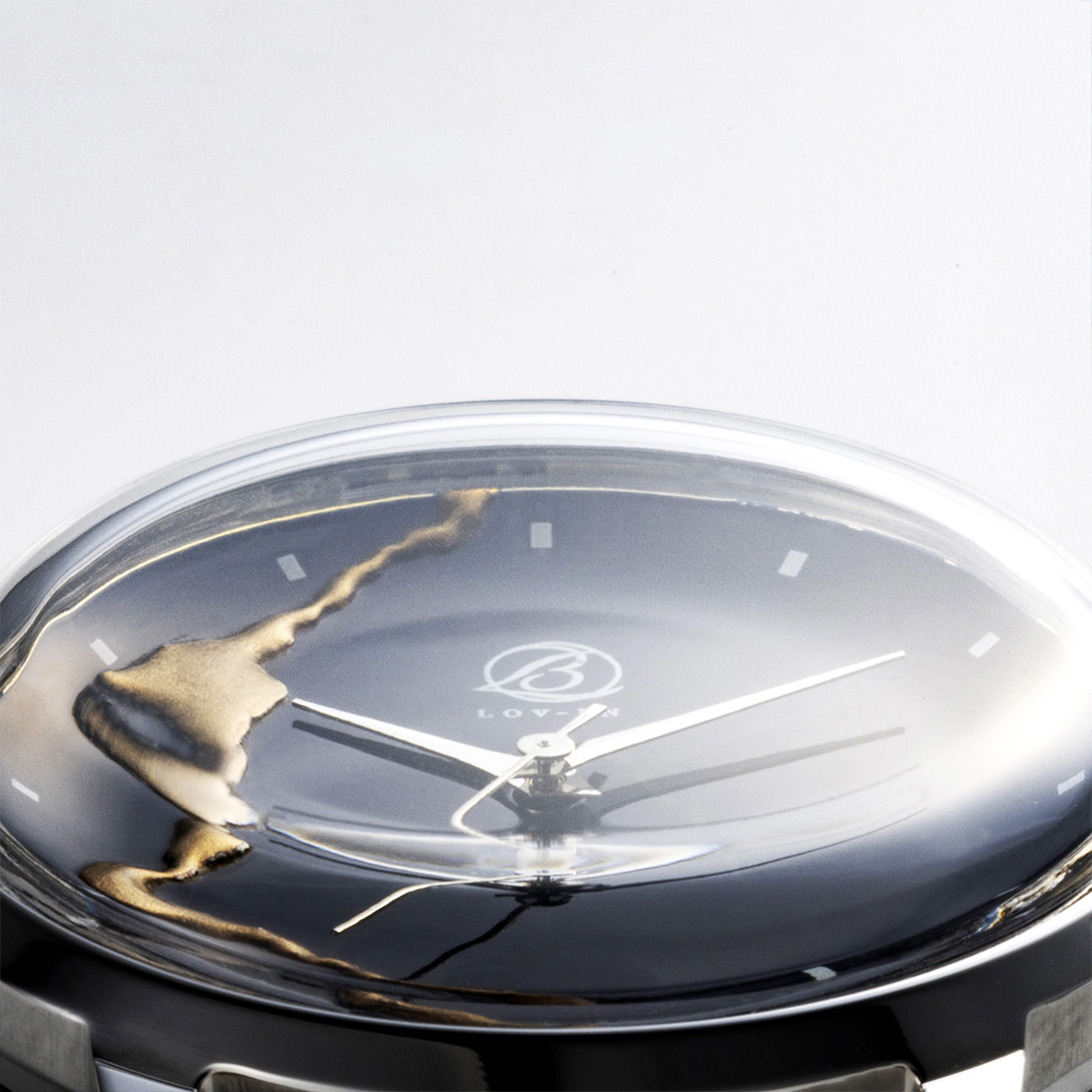 The windshield is a dome-shaped windshield with a plump impression. The material used is lightweight and waterproof plastic glass.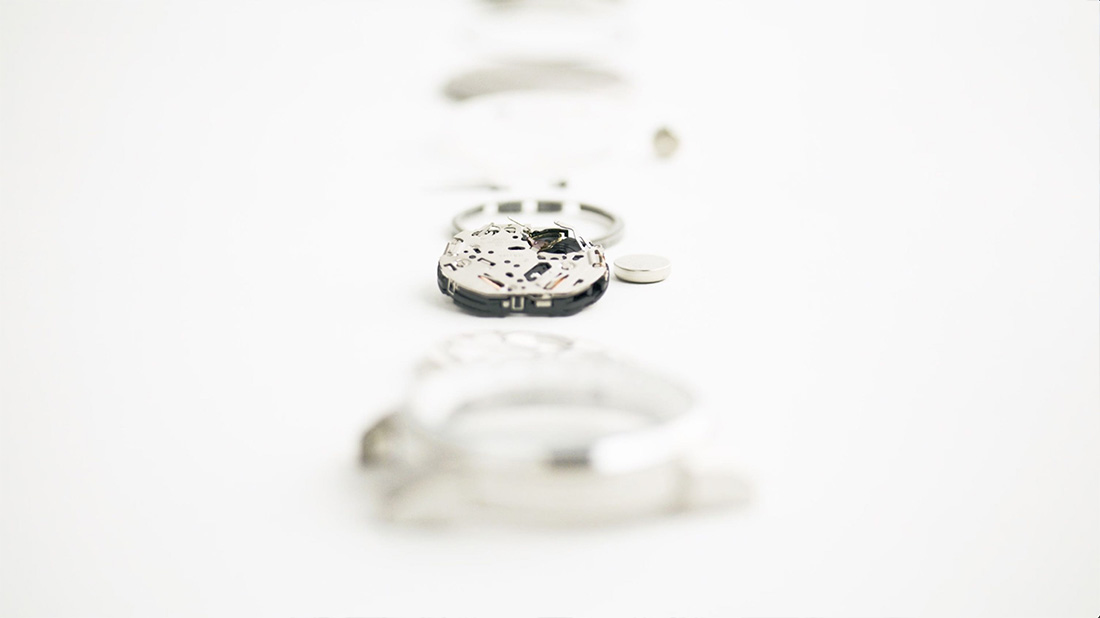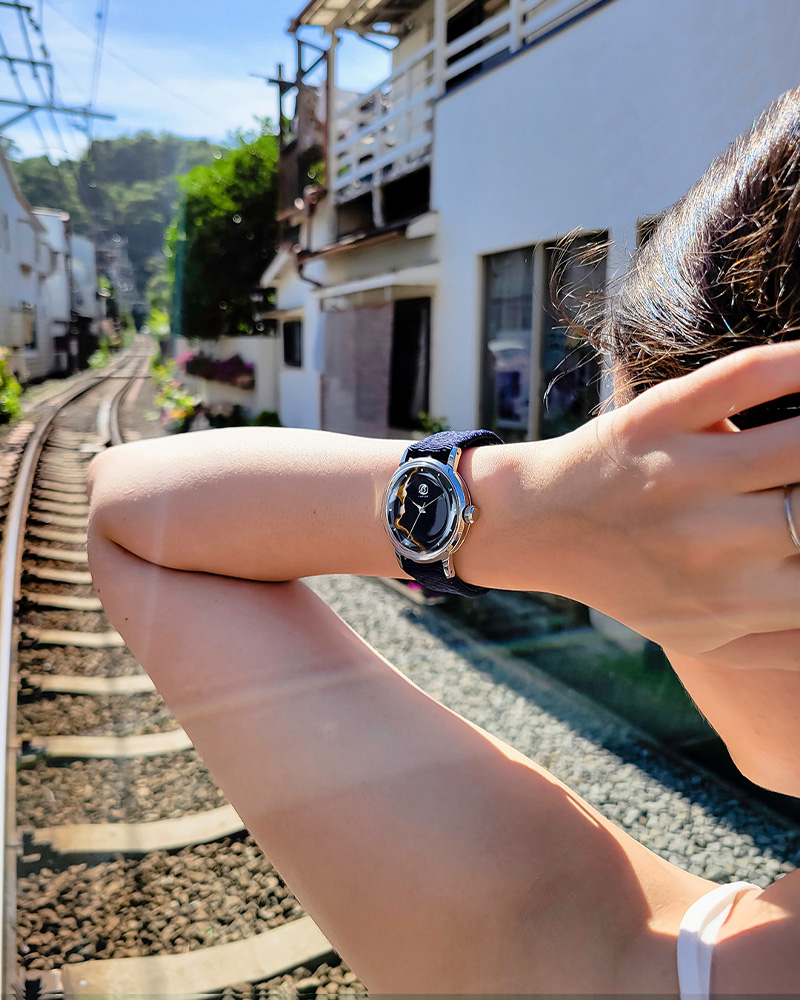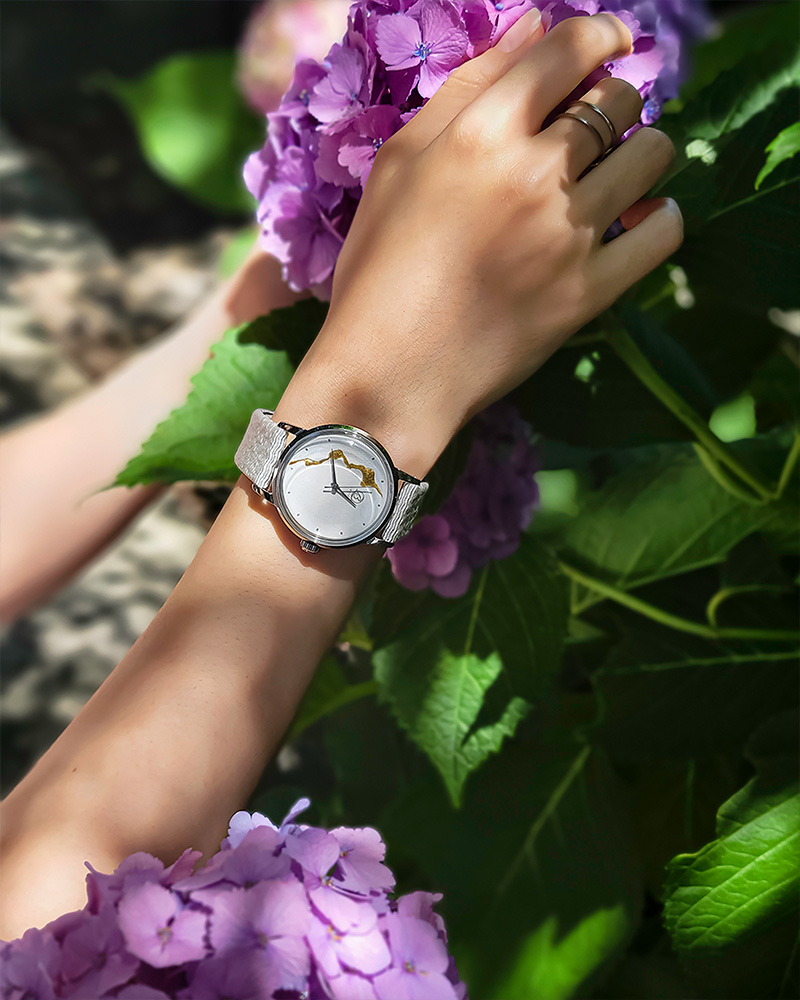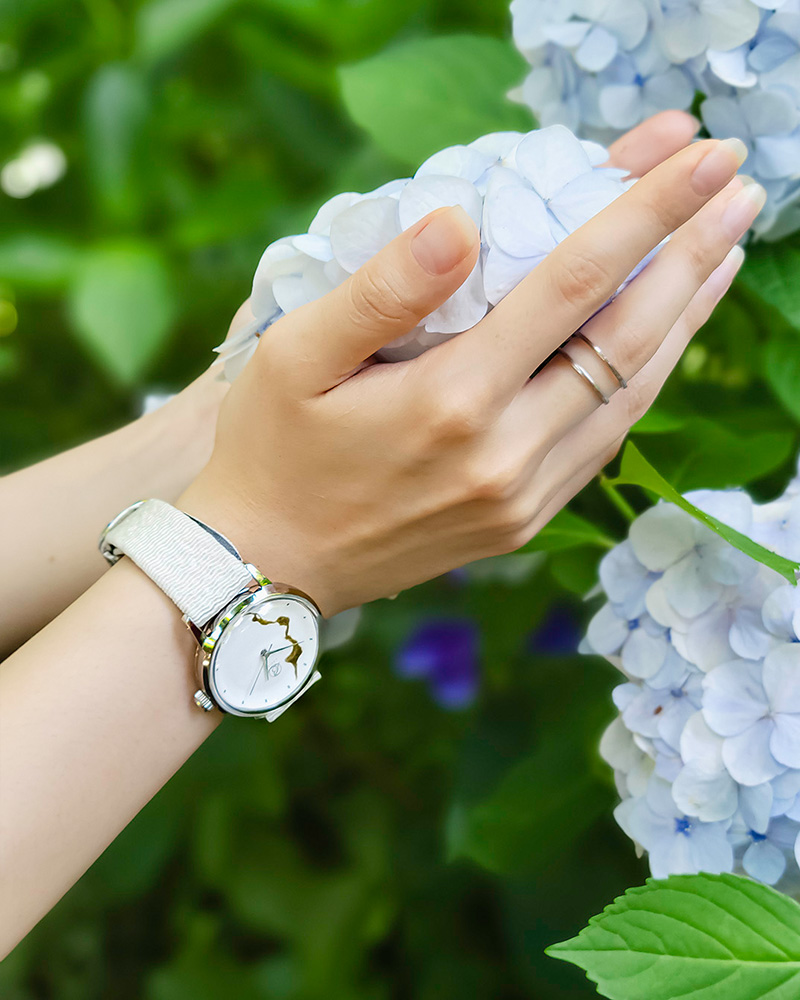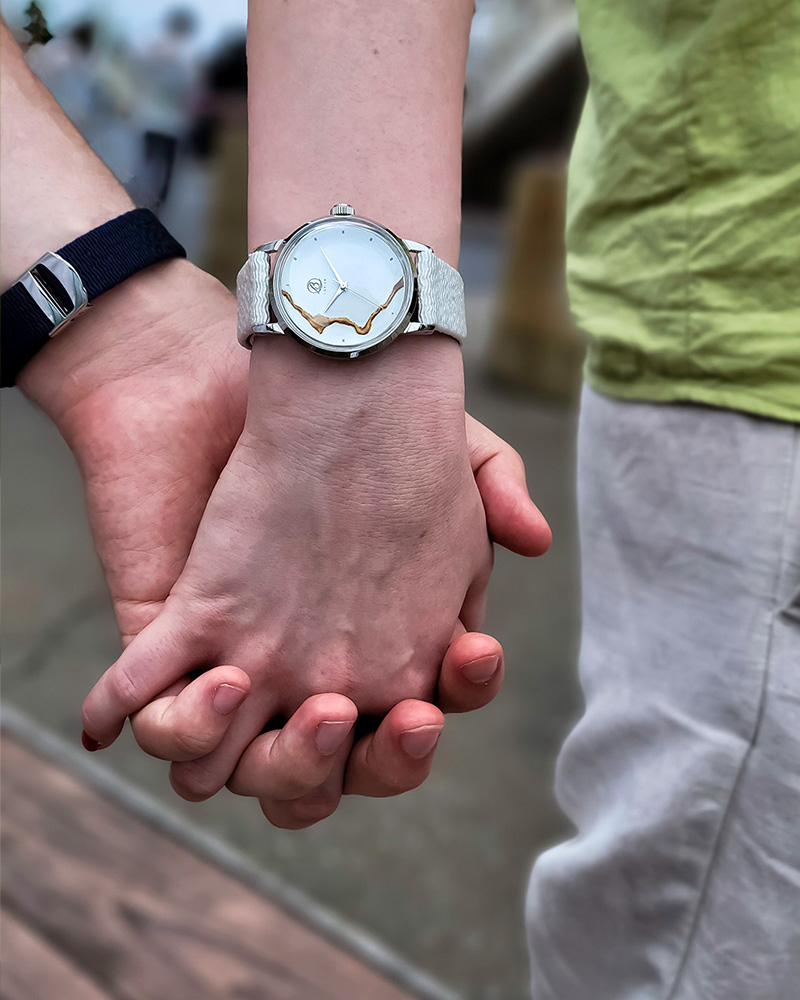 SPEC
Brand
Kyoto Tango Chirimen a watch made in collaboration with 'Yamatou'.
Color
LVB140S1 Katsuiro
LVB140S2 Moon White
Case material
Stainless steel
Case size
44.5 x 36 mm / thickness 12.5 mm
Strap material
Tango Chirimen (Silk)
Strap size
18mm wide
Movement
Japan made EPSON Y121
Windshield
Plastic glass
Water resistance
Daily life waterproof
Country of origin
Japan
Warranty period
1 year