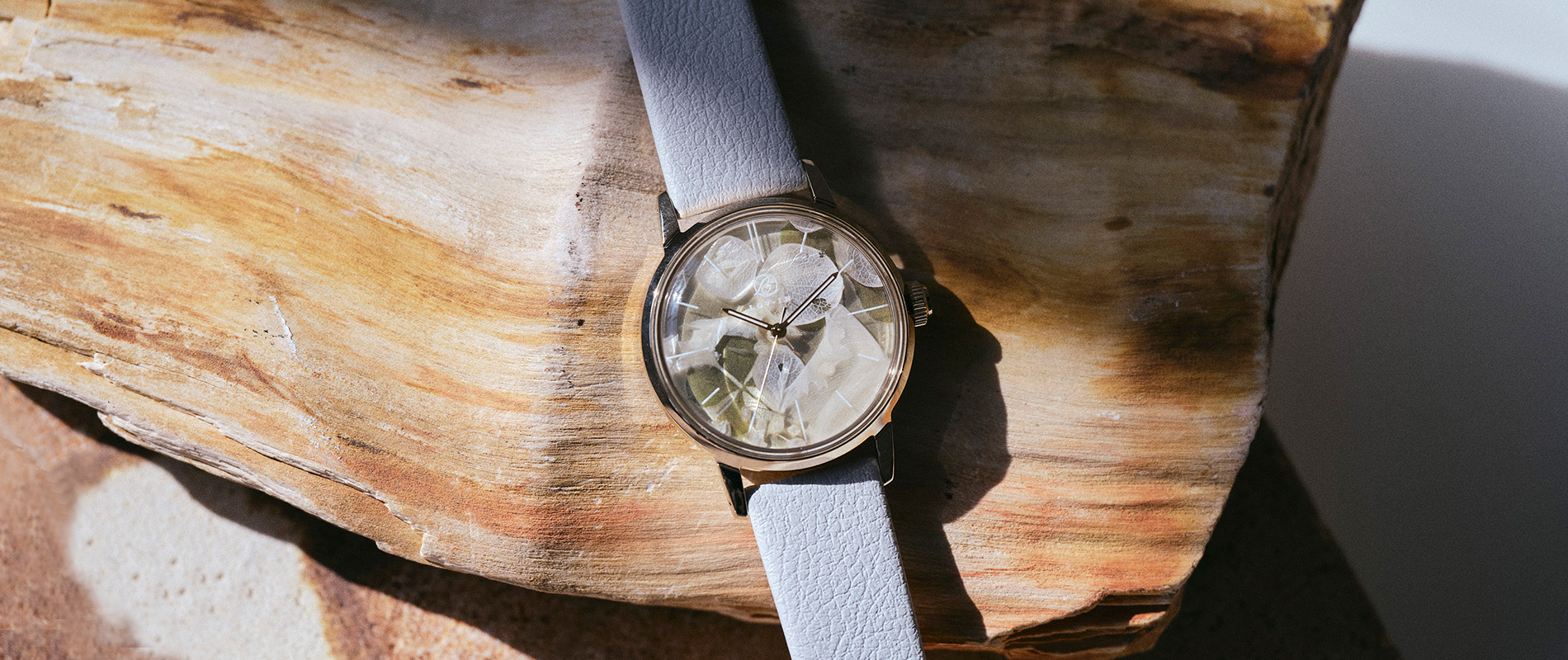 BOTANICAL CLOVER WATCH
LVB136
Inspired by Nature's Petals
Introducing the Botanical Clover Watch, adorned with soft natural petals and clovers.
Flowers hold a mysterious power that can heal and soothe the human heart.
With the heartfelt desire to bring daily joy and comfort through the presence of charming flowers, this timepiece was born.
Experience the harmonious beauty of nature with the Botanical Petal Watch, where we embrace the allure of delicate petals and feel a deep connection to the natural world.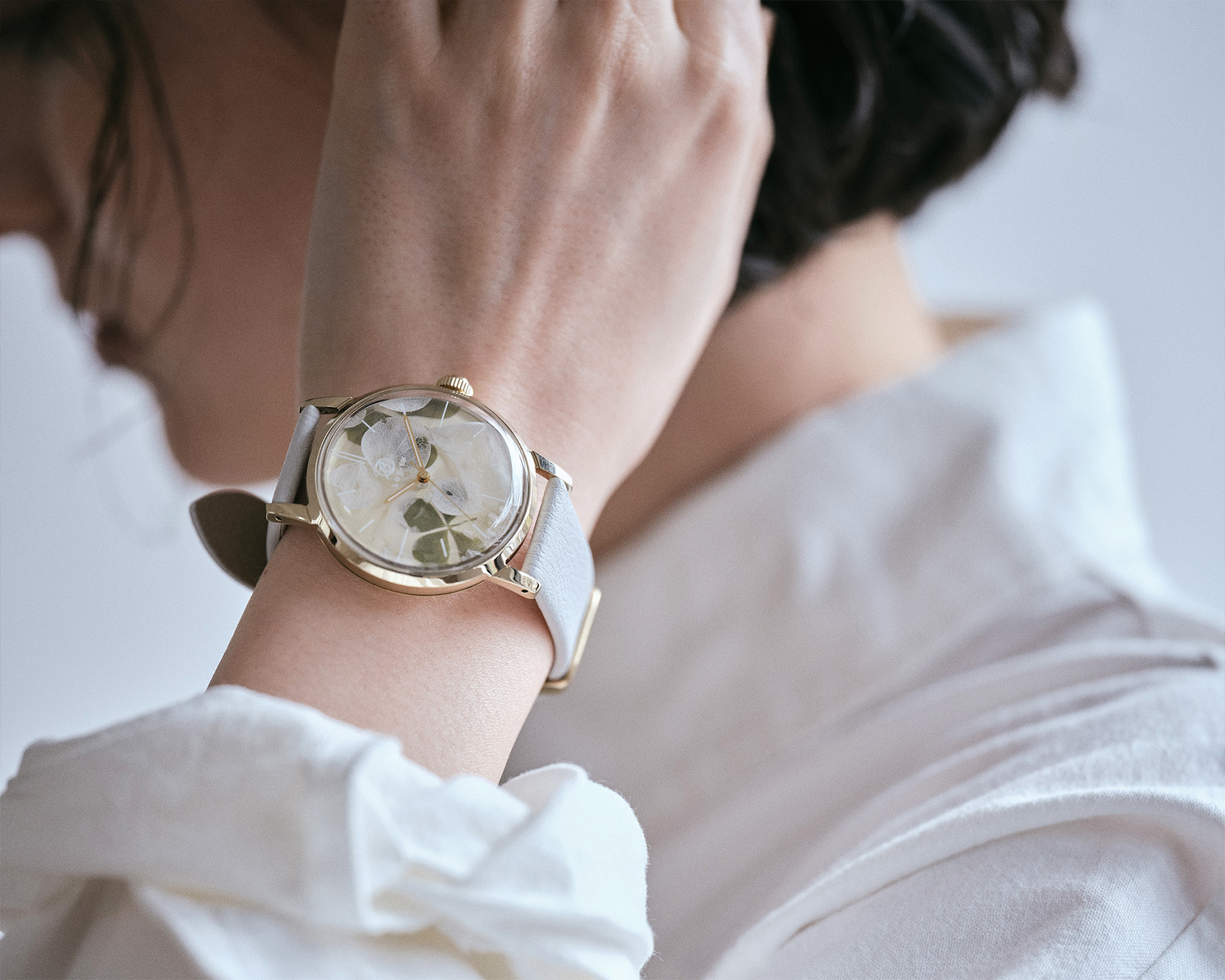 Each timepiece captures a unique landscape, ensuring that no two dials are alike, as they are meticulously crafted with preserved petals.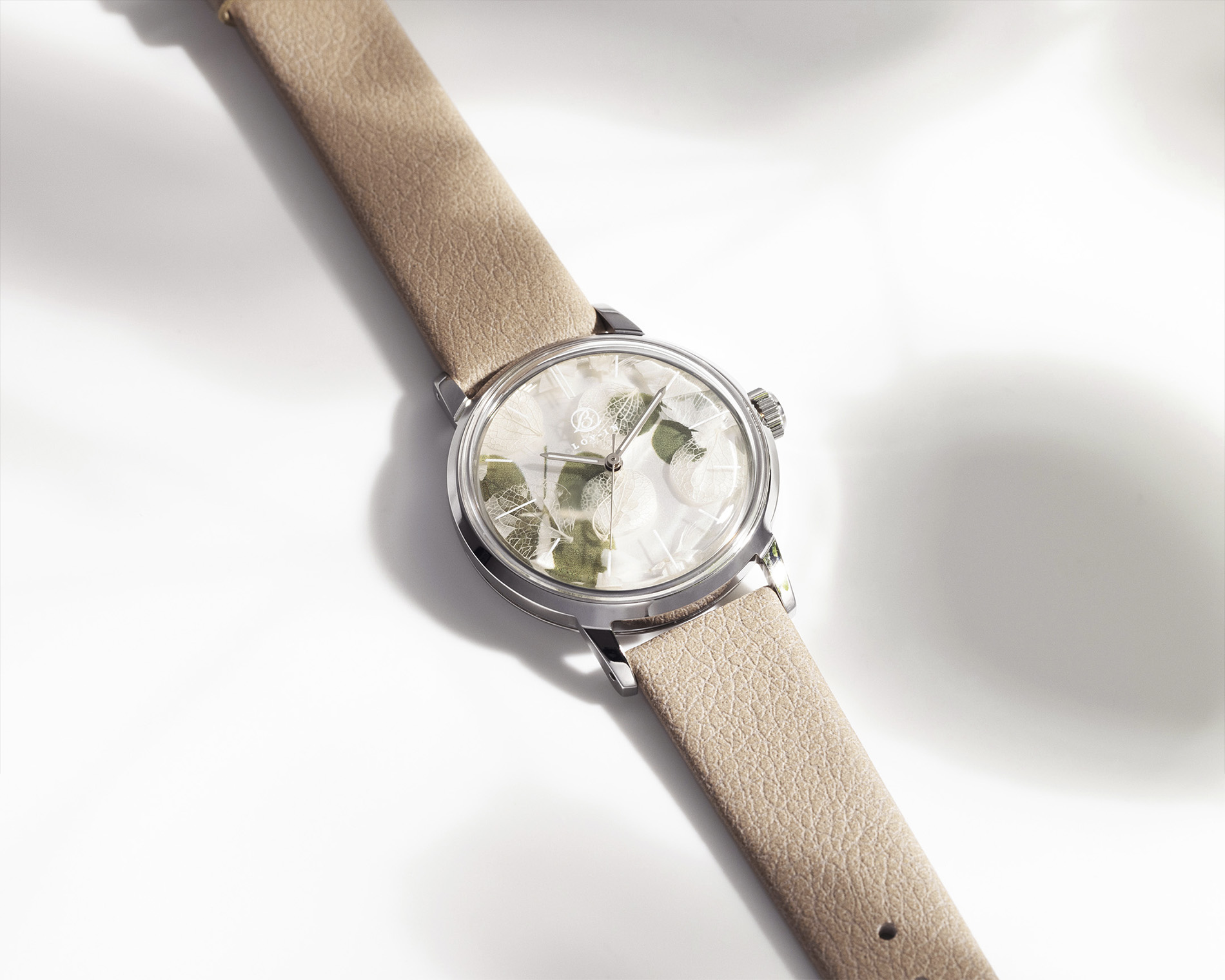 The strap of the watch is made from apple skin leather, a sustainable choice that upcycles discarded apple peels.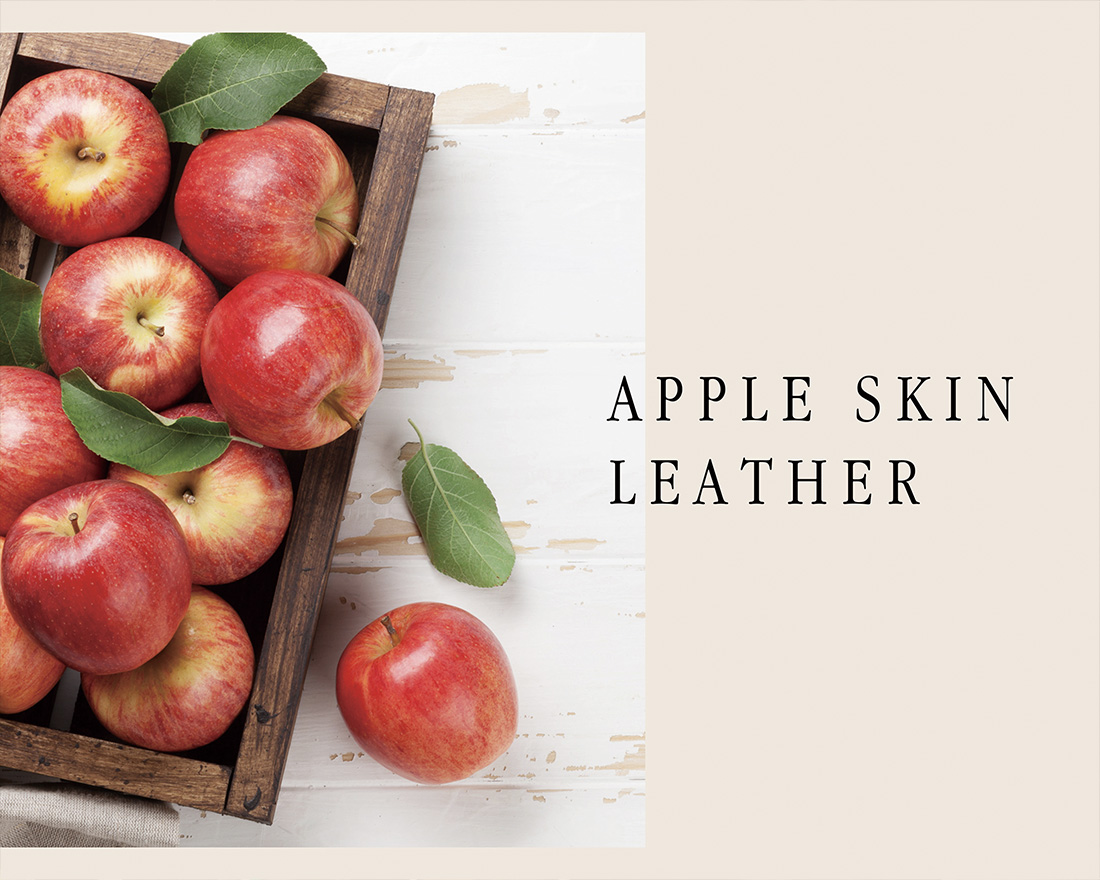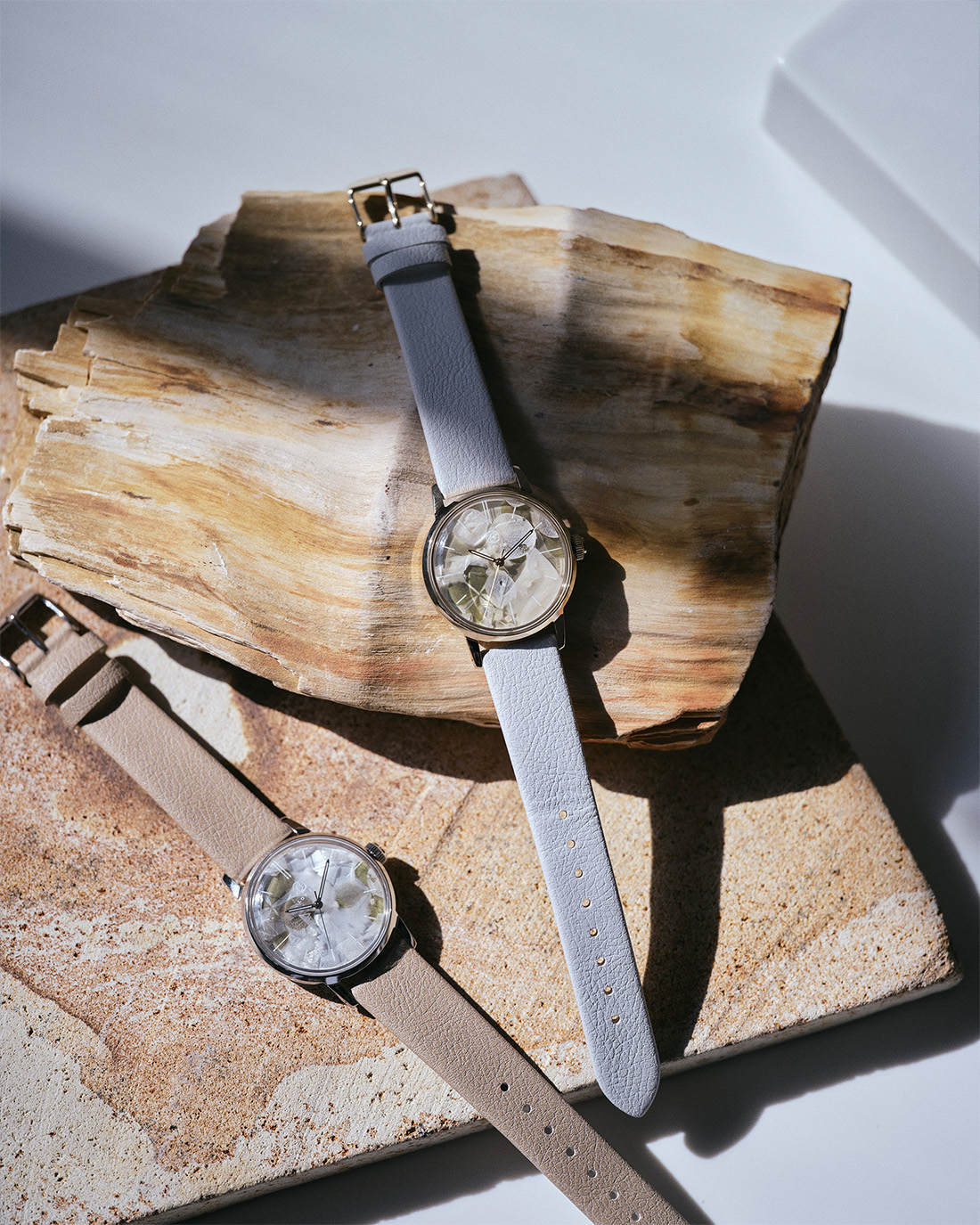 This eco-friendly material not only adds a soft and lightweight touch to the watch but also exhibits excellent resistance to friction.
It is a conscious solution that addresses the global issue of food waste.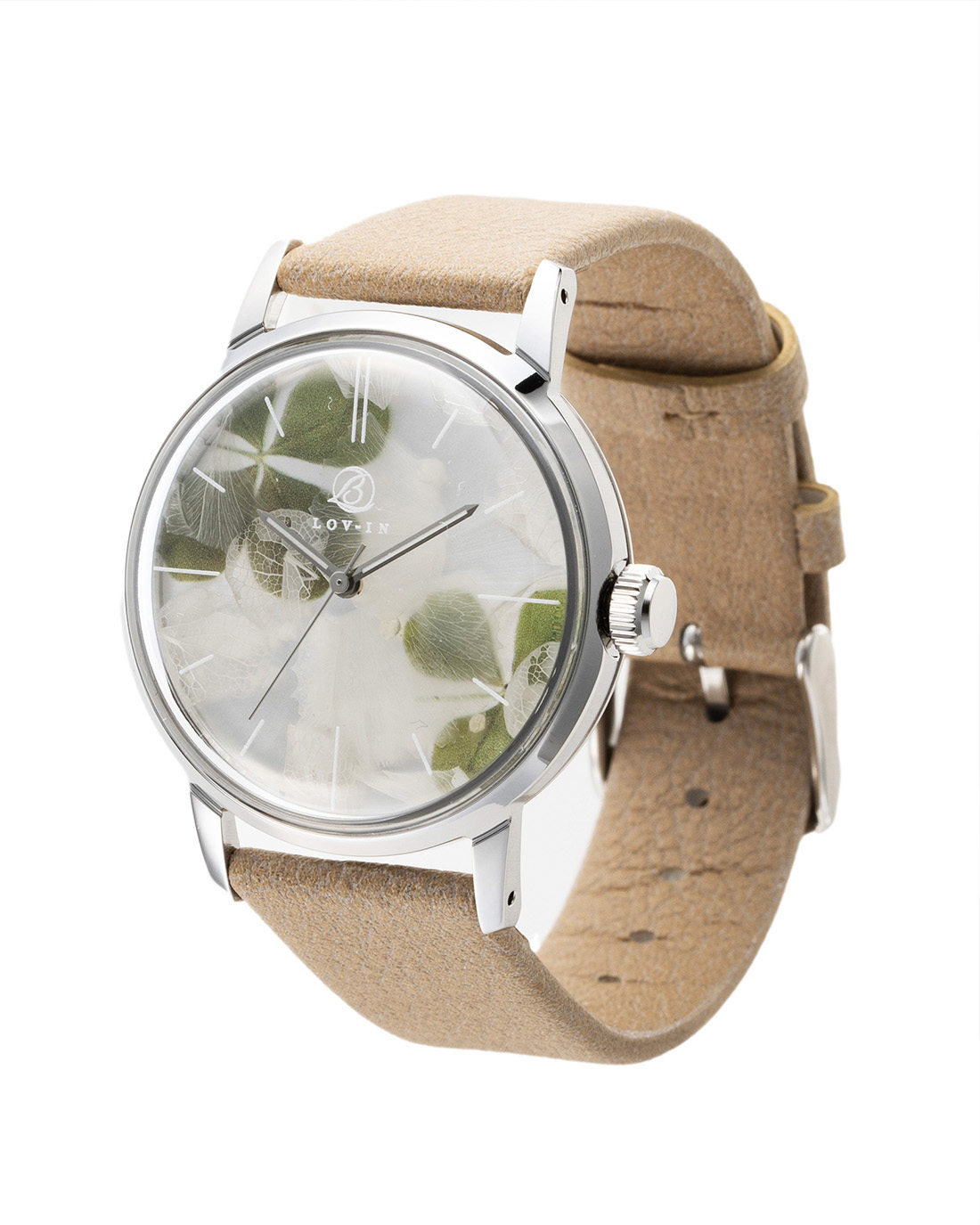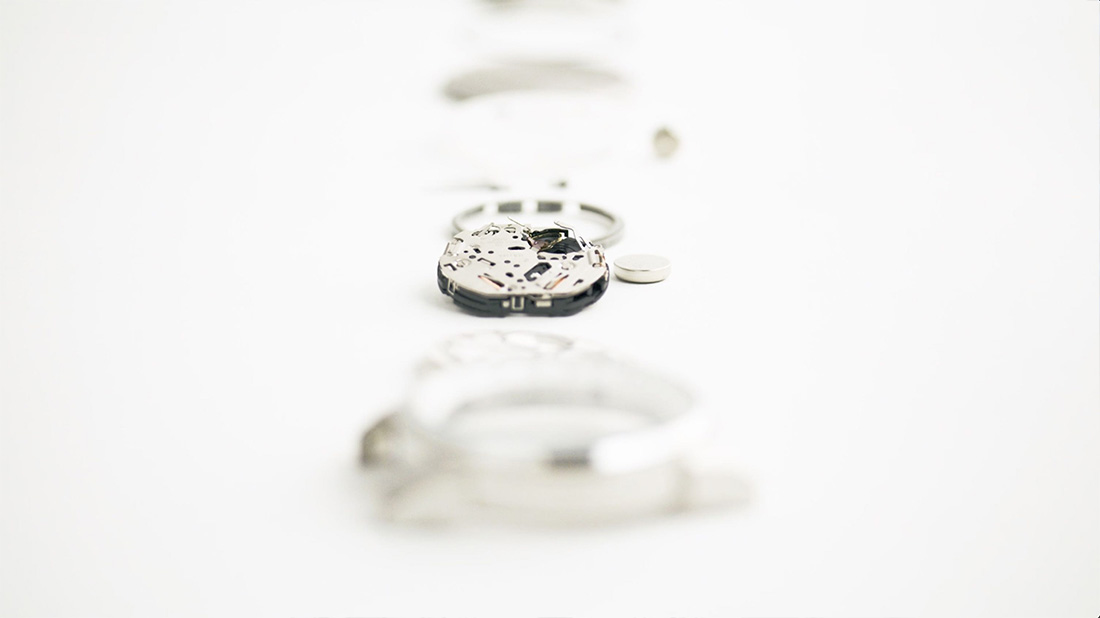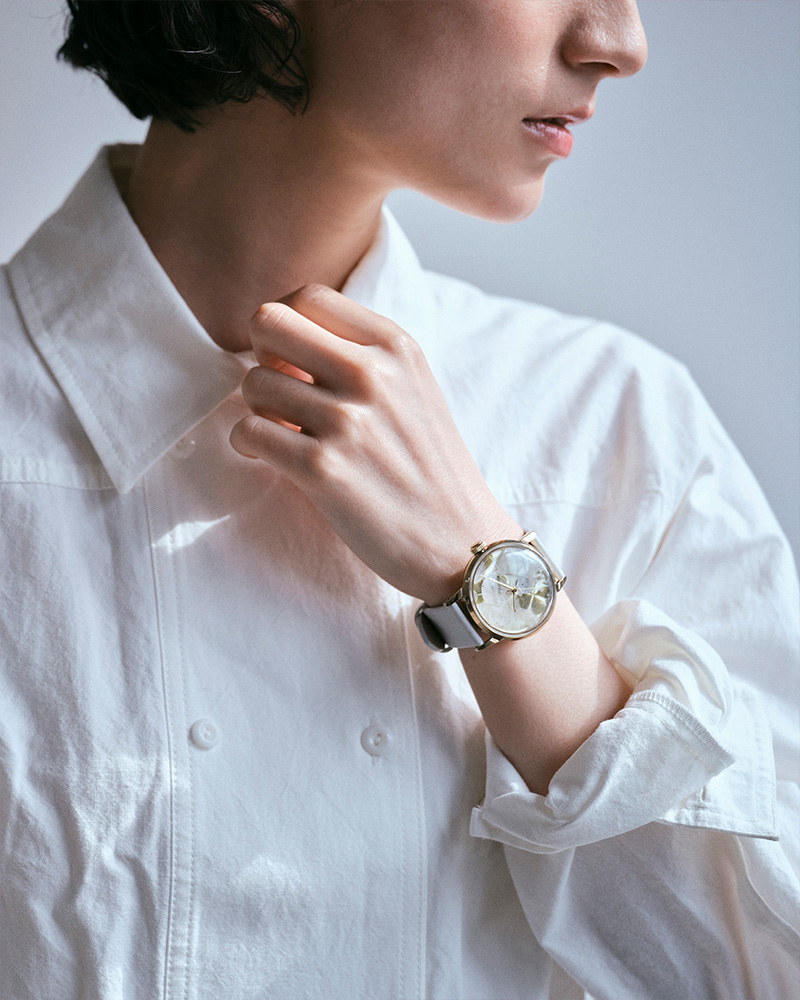 SPEC
Brand
LOV-IN BOUQUET Botanical Clover Watch
Color
LVB136S1 (Almond)
LVB136G1 (Snow)
Case material
LVB136S1 Stainless steel
LVB136G1 Stainless steel (IP Plating)
Case size
H36 x L36 mm / thickness 13 mm
Strap material
Apple Skin Leather
Strap size
18mm wide / Wrist circumference: approx. 12~17cm
Movement
Japan made 3-hand quartz
Windshield
Plastic glass
Water resistance
Daily life waterproof
Country of origin
Japan
Warranty period
1 year